A native of New Orleans, Madeleine Faust has been working as a professional artist for over 35 years. She received her first large commission while still an undergraduate BFA candidate in Painting, Drawing and Sculpture at Louisiana State University in Baton Rouge. After graduating with a Master's Degree from Tulane University in sculpture, she opened a studio and began to pursue a serious career in fine art.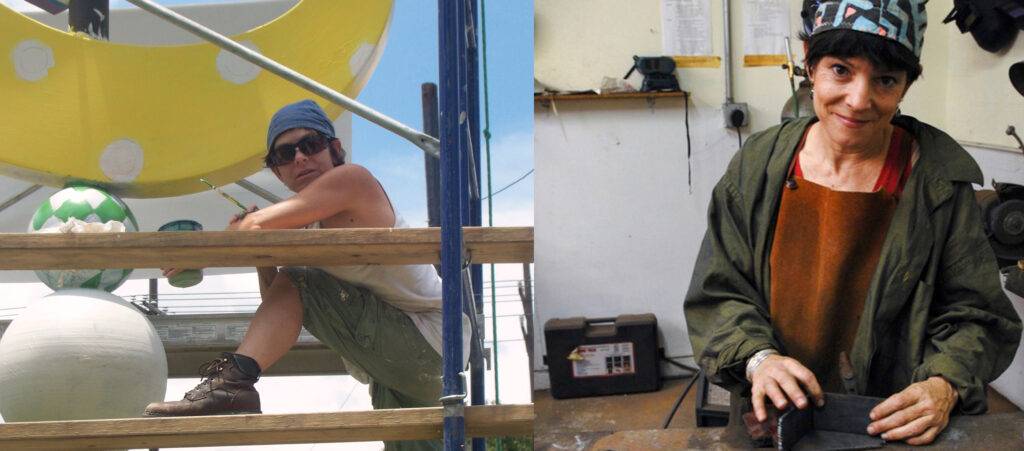 "Making things is my way to process the experience of being alive. The tactile effort of manipulating matter into form in space results in a tangible manifestation of my artistic intention. The challenge of working in a variety of materials, a range of physical scales and sculptural approaches that include abstract, figurative, decorative and interpretive, reflects the array of my interests and energy level. This open attitude is evident in my personal work and is a strength when working on commissions for clients who have a clear vision of the effect they desire."
A retrospective of her work would include figurative works in clay, cast stone, and cast metals as well as stone, first in stylized figurative genre, then moving into a more abstract, constructivist style. Most recently commissioned work has tended to be site specific for commercial or public areas, and large in scale, and in an assortment of materials including fired clay, glass blocks, light sources, fiber optics, and multiple ferrous and non-ferrous metals.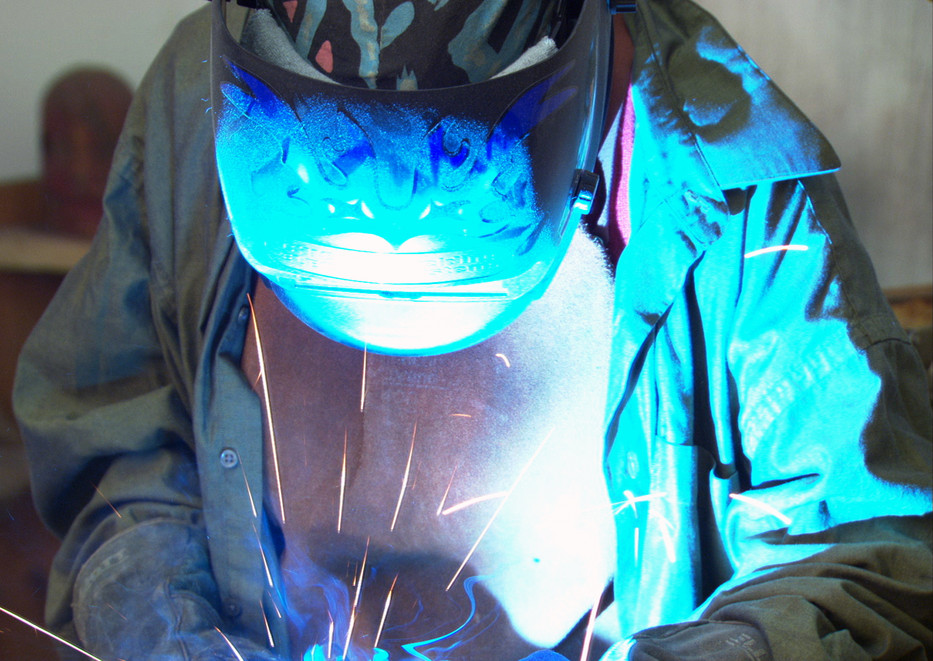 Her studio is 1600 square feet and includes a complete metal shop, wood working area and separate clay area with kilns.
She has exhibited extensively, locally, nationally, and internationally in Hamburg, Germany; Sardinia Greece; and London, England. Her work has been displayed in a number of museums including: The District of Columbia Arts Center, Washington, D.C. Evansville Museum of Arts and Sciences, Evansville, IN Krasl Art Center, St. Joseph MI Fort Smith Art Center, Fort Smith AR Metropolitan Museum and Art Center, Coral Gables FL The San Francisco Museum of Modern Art, San Francisco, CA Ogden Museum of Southern Art, New Orleans, LA New Orleans Museum of Art, New Orleans, LA Alexandria Museum of Art, Alexandria, LA.
If you want a CV with a complete list of exhibitions, please send an email to mfauststudios@gmail.com